We provide catering for all occasions.

No function too big or too small!.

We do catering in Hartbeespoortdam and Brits Area.

Our services are as follows:

Buffets: Breakfast, Lunch and dinner parties.

Cakes: Wedding, Birthday and Themed cakes.

Platters: a Large variety of platters.

Frozen dinners

Renting of cutlery and crockery (small function)

Delivery: we prepare, deliver and collect.

Delivery fees will be charged for any distances exceeding 5 km from the Village Mall.

Contact us today for a quotation to make your function a great success!

info@lemonzestcatering.co.za
Harties - Home "Suite" Home

Hartebeespoort (Northwest Province)


We provide catering for all occasions.
No function too big or too small!

We do catering in Hartbeespoortdam and Brits Area.
Our services are as follows:
* Buffets: Breakfast, Lunch and dinner parties.
* Cakes: Wedding, Birthday and Themed cakes.
* Platters: a Large variety of platters.
* Frozen dinners
* Renting of cutlery and crockery (small function)
* Delivery: we prepare, deliver and collect.
To get a quote please contact Hettie by phone on
082 373 5454
or email us on
info@lemonzestcatering.co.za
and we will get back to you as soon as possible.
Contact us today for a quotation to make your function a great success!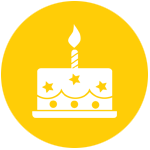 BIRTHDAYS & OTHER CAKES

WEDDING CAKES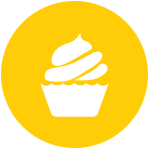 CUPCAKES & OTHER DELIGHTS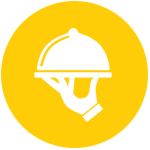 CATERING & CHAFING DISHES
Delivery: We prepare, deliver and collect.
Delivery fees will be charged for any distances exceeding 5 km from the Village Mall.
Harties - Home "Suite" Home
Hartebeespoort (Northwest Province)
We offer Bed And Breakfast (B&B only) accommodation situated on a 6 hectare small holding between the Magalies and Witwatersrand Mountain ranges, 8km from centre of town on route R514.